A Comprehensive Solution for Death Care Management
Managing your death care business is complex. Get a management solution that is simple and streamlined.
That is why OpusXenta created byondpro—the complete business death care management solution that was purpose-built for the death care industry. With byondpro, funeral homes, cemeteries, and crematories can build efficient operations, satisfy compliance, manage financials, and, most importantly, deliver quality service to the families they serve.
A Complete Solution for Cemeteries:
OpusXenta offers a comprehensive death care management solution designed to address all aspects of your cemetery's operations. From managing finances and ensuring compliance to optimizing mapping and enhancing customer service, our software is the key to unlocking productivity, growth in revenue, and increased profitability.
Powerful Software for Funeral Homes:
Get a wealth of capabilities for your funeral home. OpusXenta's funeral booking system assists you with everything from finding new customers through to after service customer care.
With a comprehensive range of features for all users:
Fully integrated deceased search for your website, kiosks, and mobile applications with maps, images, and location guides.
Provide service information through your website or at your cemetery through kiosks and chapel and venue displays.
Use our full-featured CRM solution to manage your sales team, sales activities, and pipeline while also accessing a powerful contact management solution.
Engage with your community and markets to create new sales opportunities and to build your sales pipeline.
Connect to the PandaDoc integration for true electronic document distribution and the collection of digital signatures.
Simplify your document management processes and track customer engagement with your quotes, invoices, deeds, and other important documents.
Integrated with opuspay, simplify the way you accept payments, set up payment plans, manage your reconciliations, and generate payment reports.
Take advantage of fully integrated financial components, or integrate to your favorite solution to effectively manage the finances of your cemetery.
Use the standard built-in reports and dashboards or personalize your own as needed to get real-time information about your operations.
Reduce your risk liability and improve safety with our flexible health and safety component that tracks cases, risk factors, mitigation rules, and compliance processes.
OpusXenta's death care workflow system makes it easy to design the perfect workflows to match your business processes and build escalation rules to ensure timely execution of tasks.
Ferncliff Uses Technology to Streamline Processes
"Technology has opened up a lot of possibilities. We can plan out our days operationally; salesmen can use tablets in the cemetery. We do try to be on the cutting edge of using technology."
Phil Tassi
Ferncliff Cemetery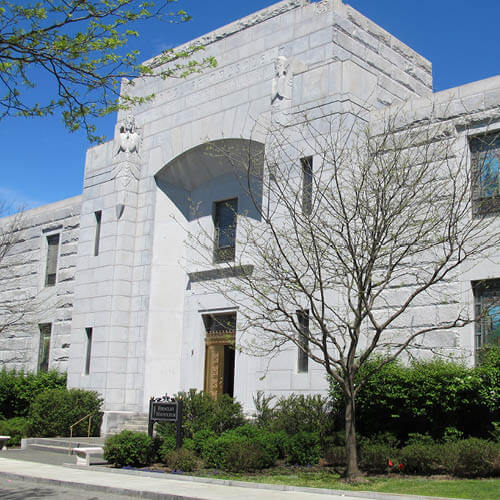 Frequently Asked Questions
To begin using our death care management software, simply reach out to us today. Our dedicated team will engage in a consultation with you to gain insights into your specific business requirements. Following this, we will provide a personalized demonstration of our death care management software that is tailored to your needs.
byondpro is compatible with all major web browsers, including Chrome, Edge, Firefox, and Safari. All you need is an internet connection to access our funeral software corporate solution. Whether you prefer a PC or tablet format, our death care management software is designed to streamline all your back-office processes effectively.
byondcloud integrations are also mobile-responsive, ensuring seamless task management on the go.
Absolutely! Our OpusXenta Services team offers a comprehensive implementation program that covers systems configuration, data migration, and thorough training. We are committed to providing ongoing support through our OpusCare program, which includes a dedicated help desk post-implementation. You can submit any questions regarding our death care management software or requests for assistance to support@opusxenta.com.
No, we do not provide free trials for our death care management system.
We regularly release updates for our death care management solution, typically 3-4 times a year. Our Services team will work closely with you to coordinate these updates and provide training and guidance on the new features released with each update.
Contact us for more information about byondpro.