A Dedicated Death Care Solution for Managing Your Entire Business
Managing your death care business is complex; your technology should be simple and streamlined.
That is why OpusXenta created byondpro—the complete business management solution that was purpose-built for the death care industry. With byondpro, funeral homes, cemeteries, and crematoria can build efficient operations, satisfy compliance, manage financials, and, most importantly, deliver quality service to the families they serve.
A Complete Solution for Cemeteries:
Comprehensively manage the operational, financial, compliance, and mapping needs of your cemetery while improving productivity, augmenting customer service, and driving growth in revenue and profitability.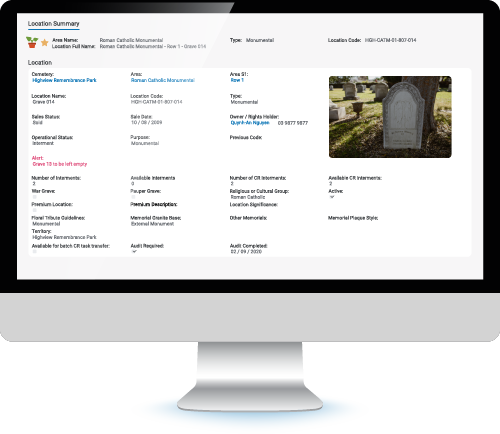 Records Management and Compliance
Digitize your records and create a comprehensive, compliant and usable data resource.
Track and manage your memorial locations and inventory availability based on user-defined segmentation.
Digital GPS-enabled maps are fully integrated to both your operational processes and your public-facing services.
Manage your entire sales process from leads to quotes, bookings, billing, and after service follow-up.
Pre-need Contracts and Redemptions
Provide for both at-need and before-need transactions, track pre-need contracts and redemptions, and manage bookings effectively.
Streamline the delivery of your services, view the progress of work orders, and ensure all team members are updated.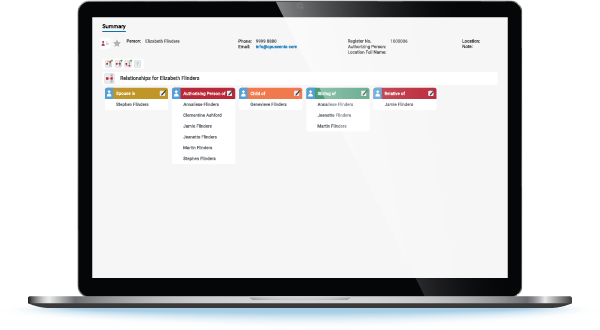 Powerful Software for Funeral Homes:
Get a wealth of capabilities for your funeral home—from finding new customers through to after service customer care and everything in between.
Know your customers and build lasting relationships. byondpro allows you to capture all the information you need with customizable data fields.
Streamline the first call and transfer process ensuring your staff are informed every step of the way. Capture all first call details on a single screen, track all transfers and keep up to date with automated notifications.
Manage your mortuary efficiently and minimize the possibility of error by keeping track of all details regarding patient collection, storage, authorizations, and service requests in one location.
Personal Effects Register
Ensure all personal items are assigned, tracked and properly cared for with a comprehensive list of personal effects.
Pre-need Contracts and Redemptions
Provide for both at-need and before-need transactions, track pre-need contracts, trusts, and redemptions.
Build a view of the entire family and other relationships to form a valuable contact base for ongoing communication and sales.
Manage all aspects of a funeral from a single point to smoothly plan and execute a welcoming service.
With a comprehensive range of features for all users:
Fully integrated deceased search for your website, kiosks, and mobile applications with maps, images, and location guides.
Provide service information through your website or at your cemetery through kiosks and chapel and venue displays.
Use our full-featured CRM solution to manage your sales team, sales activities, and pipeline while also accessing a powerful contact management solution.
Engage with your community and markets to create new sales opportunities and to build your sales pipeline.
Connect to the PandaDoc integration for true electronic document distribution and the collection of digital signatures.
Simplify your document management processes and track customer engagement with your quotes, invoices, deeds, and other important documents.
Integrated with opuspay, simplify the way you accept payments, set up payment plans, manage your reconciliations, and generate payment reports.
Take advantage of fully integrated financial components, or integrate to your favorite solution to effectively manage the finances of your cemetery.
Use the standard built-in reports and dashboards or personalize your own as needed to get real-time information about your operations.
Reduce your risk liability and improve safety with our flexible health and safety component that tracks cases, risk factors, mitigation rules, and compliance processes.
Design the perfect workflows to match your business processes and build escalation rules to ensure on-time execution of workflow tasks.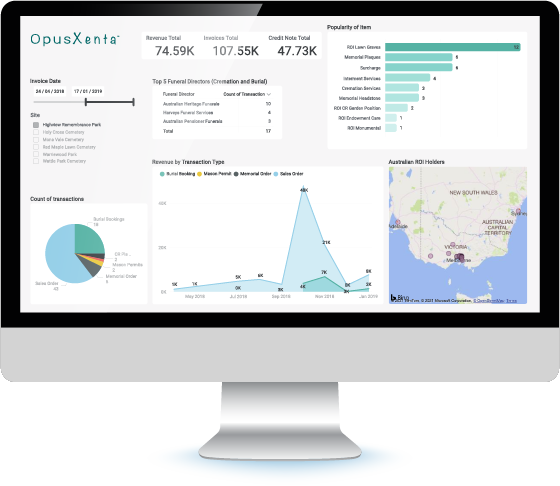 Contact us for more information about byondpro.