Crematory Management Software
Easy-to-Use Software Solutions for Crematories
Managing a crematory can be complex, so comprehensive yet easy-to-use crematory management software is essential.
Streamline your operations
Manage your crematory more efficiently than ever
Manage all of your crematory's operational needs and increase productivity. With streamlined cremation service management, comprehensive records, and resource management, OpusXenta's crematory software has everything you need to handle your operations effortlessly.
Provide outstanding customer service
Good service starts with great software
Put families first every time and dive into the digital world with OpusXenta's powerful crematory management software solutions. With features to suit every crematory, no matter the size, you can enhance your customers' experiences by enhancing your existing services and offering new ones.
Manage your entire sales process from leads to quotes, bookings, billing, and after service follow-up. OpusXenta's crematory software provides everything you need to prepare quotes, book services, generate invoices, and take payments. Streamline the booking process by submitting and receiving all information online.
Amplify the way you serve customers and strengthen your crematory's website with eCommerce capabilities. Showcase your products, services, pricing, and facilities online, and transact directly through your website. Attract more leads by listing your crematory on our new death care marketplace, Omnea.
Maintaining compliance is easy with the right software
Stay ahead of your crematory's unique compliance needs with OpusXenta's crematory management software.
With powerful built-in compliance tools that can be tailored to your specific location, you can maintain best-practice record keeping and ensure your information is accurate. Support your staff and reduce the risk of error by centralizing information into a single source of truth, eliminating the needs for duplicate efforts.
Save time and resources with full-featured financial tools
Manage your crematory's payment and finance management needs with integrated features designed to save you time and resources. Eliminate manual processing, streamline reconciliations, and always be in control of the big picture financials for your crematory.
Find out what we can do for your crematory
Ferncliff Uses Technology to Streamline Processes
"Technology has opened up a lot of possibilities. We can plan out our days operationally; salesmen can use tablets in the cemetery. We do try to be on the cutting edge of using technology."
Phil Tassi
Ferncliff Cemetery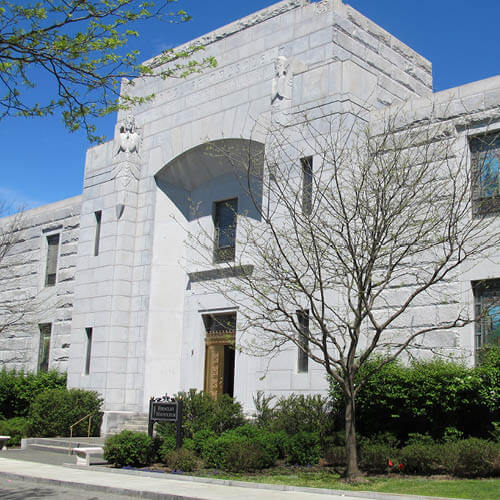 The OpusXenta team cares deeply about the success of our customers. We understand the value of a crematory and the services you provide. Our consultants are ready to help you with everything from implementation to optimization, including change management, integrations, and content migration.
Frequently Asked Questions
When searching for a crematory management system, it's essential to consider various features that can streamline your operations and enhance your service quality. OpusXenta's crematory management software offers a comprehensive set of features to meet your specific needs:
Cremation Workflow Management: OpusXenta's workflow module simplifies cremation processes, from scheduling to document management, ensuring efficient and error-free operations.
Inventory Tracking: Keep track of crematory supplies, such as urns, caskets, and memorial items, ensuring you never run out of essential items.
Financial Management: Manage billing, invoicing, and payments seamlessly, ensuring accurate financial records for your crematory.
Compliance and Reporting: Stay compliant with industry regulations and generate custom reports to monitor your business's performance.
Digital Record Keeping: Store and access cremation records electronically with our records management solutions, reducing paperwork and making it easy to retrieve information when needed.
Resource Scheduling: Efficiently schedule crematory equipment, staff, and facilities, minimizing downtime and maximizing resource utilization.
Analytics: With OpusXenta's crematory analytics, you can make informed decisions based on real-time data. Track key performance indicators, monitor trends, and identify areas for improvement to optimize your crematory's efficiency and profitability.
Yes, OpusXenta's cremation management software is designed with user-friendliness in mind. Our intuitive interface and user-friendly design make it easy for your staff to adapt quickly and efficiently manage crematory operations. We provide training and support to ensure your team can navigate the software comfortably. Plus, our ongoing updates and improvements ensure that you always have access to the latest, most user-friendly features.
Absolutely! OpusXenta understands that every crematory has unique requirements. Our crematory management system is highly customizable to adapt to your specific business needs. Whether you need to tailor workflows, integrate with other systems, or create custom reports, our crematory software can be configured to meet your exact requirements. This flexibility ensures that OpusXenta's crematory systems are a perfect fit for businesses of all sizes and specialties.
Protecting the privacy of customer data is a top priority for OpusXenta. Our crematory management system incorporates robust security measures to safeguard sensitive information, such as:
Data Encryption: Encrypting data both in transit and at rest to prevent unauthorized access.
Access Control: Implementing strict access controls to ensure that only authorized personnel can access sensitive information.
User Authentication: Requiring strong user authentication, such as multi-factor authentication (MFA), to prevent unauthorized logins.
Regular Updates: Keeping the software up-to-date with security patches and updates to address potential vulnerabilities.
Data Backups: Regularly backing up data to prevent data loss in case of system failures or security breaches.
Compliance: OpusXenta is bound by, and complies with, the Information Privacy Act 2014.
Contact us to find out how we can support your crematory