Cemetery Management Software
Powerful Software Solutions for Cemeteries
Cemeteries face many unique management challenges, so comprehensive yet easy-to-use software is essential.
Streamline your operations
Manage your cemetery more efficiently than ever
Manage all of your cemetery's operational needs and increase productivity. With comprehensive records management, cemetery mapping, and inventory management, OpusXenta's cemetery management software has everything you need to handle your operations effortlessly.
Provide outstanding customer service
Good service starts with great software
Put families first every time and dive into the digital world with OpusXenta's powerful death care software solutions. With features to suit every cemetery, no matter the size, you can delight your customers by enhancing your existing services, offering new ones, and providing the best experience at every step.
Manage your entire sales process from leads to quotes, bookings, billing, and after service follow-up. OpusXenta's cemetery software provides everything you need to prepare quotes, book services, generate invoices, and take payments. Streamline the booking process by receiving all information from funeral directors and service providers online.
Amplify the way you serve customers and strengthen your cemetery's website with eCommerce capabilities. Showcase your products, services, pricing, and facilities online, and transact directly through your website. Attract more leads by listing your cemetery on our new death care marketplace, Omnea.
Maintaining compliance is easy with the right software
Stay ahead of your cemetery's diverse compliance needs with OpusXenta's cemetery management software.
With powerful built-in compliance tools that can be tailored to your specific location, you can maintain best-practice record keeping and ensure your information is accurate. Support your staff and reduce the risk of error by centralizing information into a single source of truth, eliminating the need for duplicate efforts.
Save time and resources with full-featured financial tools
Manage your cemetery's payment and finance management needs with integrated features designed to save you time and resources. Eliminate manual processing, streamline reconciliations, and always be in control of the big picture financials for your cemetery.
Find out what we can do for your cemetery
Ferncliff Uses Technology to Streamline Processes
"Technology has opened up a lot of possibilities. We can plan out our days operationally; salesmen can use tablets in the cemetery. We do try to be on the cutting edge of using technology."
Phil Tassi
Ferncliff Cemetery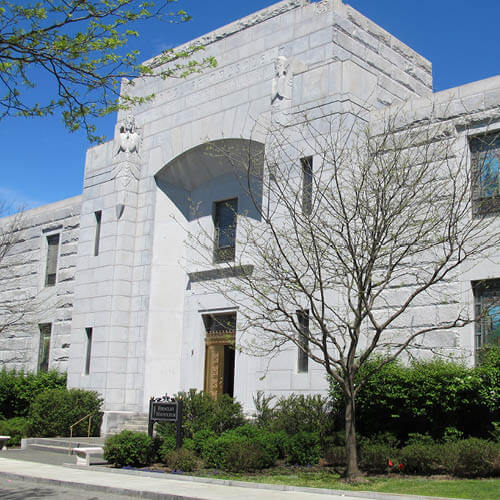 The OpusXenta team cares deeply about the success of our customers. We understand the importance of a cemetery in the community and the value of the services you provide. Our consultants are ready to help you with everything from implementation to optimization, including change management, integrations, and content migration.
Frequently Asked Questions
When evaluating cemetery management software, it's essential to consider several key features to ensure it meets your needs effectively. Look for features such as:
Plot Management: The software should offer tools to manage burial plots, including tracking available and occupied plots, assigning gravesites, and managing cemetery maps.
Records Management: Efficient cemetery record-keeping software capabilities for deceased individuals, including digital records of interments, owner information, and historical data.
Inventory Management: The gravesite management software should help you manage cemetery assets, such as tombstones, markers, urns, and other inventory items.
Financial Management: Robust cemetery financial management software features for managing payments, invoices, and revenue tracking, as well as integration with accounting systems.
Online Mapping: Interactive cemetery mapping that allows users to search for grave locations and view digital maps for easy navigation.
Online Booking: For pre-purchase of plots, scheduling interments, and facilitating online reservations.
Compliance and Reporting: Tools to ensure compliance with regulations and generate reports for record-keeping, audit, and planning purposes.
Customer Relationship Management (CRM): A CRM system to manage customer interactions, communications, and requests efficiently.
Mobile Accessibility: Mobile-friendly interfaces or apps for on-site data entry and access.
Integration: The ability to integrate with other software systems like accounting, document management, and GIS mapping.
Security: Robust security features to protect sensitive data and ensure compliance with privacy regulations.
User-Friendly Interface: An intuitive interface that is easy for staff to learn and use.
OpusXenta's cemetery management software is designed with user-friendliness in mind. Its intuitive interface and user-centric design make it easy for cemetery staff to learn and navigate the system efficiently. OpusXenta places a strong emphasis on usability to ensure that your team can quickly adapt to the software and maximize its benefits.
Yes. As every cemetery operates differently, OpusXenta's cemetery software offers customization options to tailor the system to your specific business needs. You can configure and adapt the software to match your cemetery's unique requirements, including plot management, record-keeping, financial processes, and more.
Protecting the privacy of customer data is a top priority for OpusXenta. Our cemetery management software incorporates robust security measures to safeguard sensitive information, such as:
Data Encryption: Encrypting data both in transit and at rest to prevent unauthorized access.
Access Control: Implementing strict access controls to ensure that only authorized personnel can access sensitive information.
User Authentication: Requiring strong user authentication, such as multi-factor authentication (MFA), to prevent unauthorized logins.
Regular Updates: Keeping the software up-to-date with security patches and updates to address potential vulnerabilities.
Data Backups: Regularly backing up data to prevent data loss in case of system failures or security breaches.
Compliance: OpusXenta is bound by, and complies with, the Information Privacy Act 2014.
Contact us to find out how we can support your cemetery