Software Solutions to Manage Your 'Whole' Cemetery
Comprehensively manage the operational, financial, compliance, and mapping needs of your cemetery while improving productivity, augmenting customer service, and driving growth in revenue and profitability.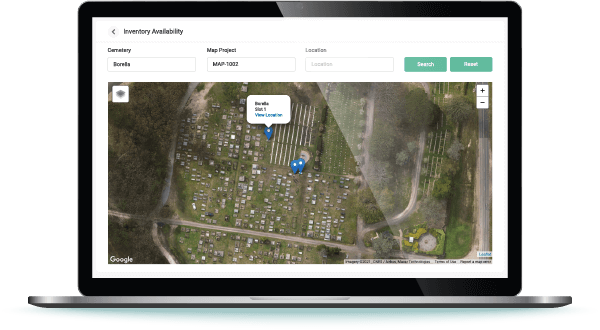 Track and manage your memorial locations and inventory availability based on user-defined segmentation such as areas, religious groupings, and types across all your cemeteries, gardens, and parks.
Enhance your sales effectiveness with mobile-based sales tools, including interactive mapping.
Protect the historical records of your cemetery (including documents and images), remain compliant with record keeping standards, and simplify the search for deceased data through the byondpro records management solutions.
Connect your digitized records to your deceased data, locations, living persons, and your mapping information to create a comprehensive and usable data resource.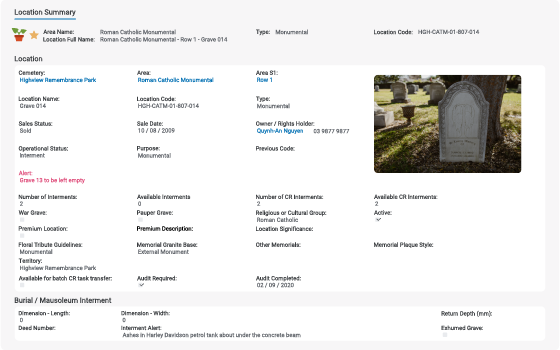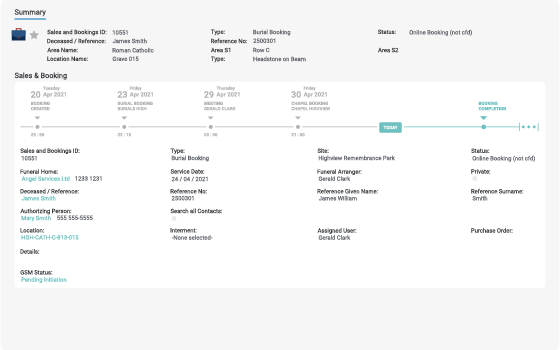 Manage your entire sales process from leads to quotes, bookings, billing, and after service follow-up.
byondpro provides everything you need to prepare quotes, book services, generate invoices, and take payments.
The booking and billing engine provides for both at-need and before-need transaction types with complete tracking of pre-need contracts and redemptions.
Map Everything!
Digital GPS-enabled maps are fully integrated to both your operational processes and your public-facing services such as deceased search and schedule of services.
View everything and navigate to anything including inventory, points of interest, buildings, plumbing and electrical diagrams, flora, and so much more.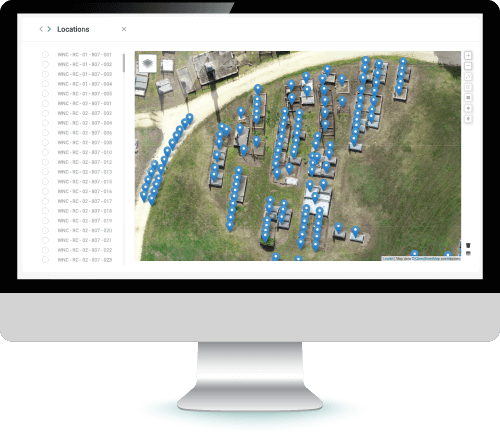 Find out what we can do for your cemetery.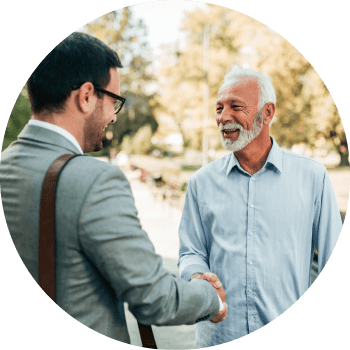 Our consultants have worked with thousands of businesses and are ready to help you with everything from implementation to optimization, including change management, integrations, and content migration. 
Our specialist consulting team has the experience to help you accelerate your digital transformation organization-wide.
Contact us to find out how we can support your cemetery business.