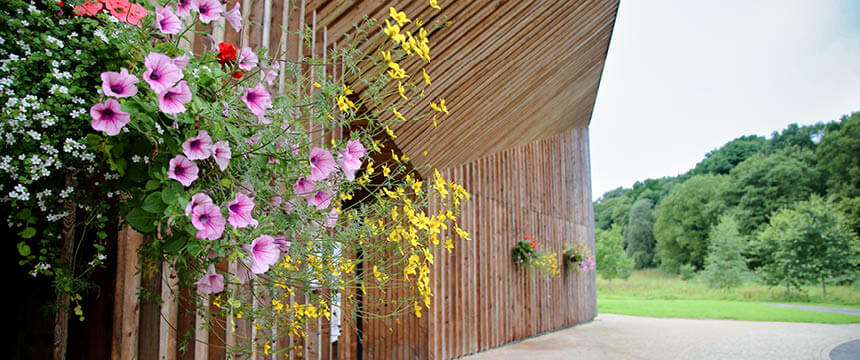 GreenAcres, as it is known today, has been in existence for four years, initiated as part of an investment by its parent company, Darwin, who recognised that there was the need for a more customer-focused approach to the bereavement sector and death care. GreenAcres provides a natural, modern alternative to the traditional funeral and ongoing memorial practices, offering a range of services tailored to meet the needs of each family.
A personalised approach
Traditionally, there have been a limited number of burial and memorial options available to the bereaved. Over 50% of the UK population do not associate with a religion, and there is a significant lack of choice when it comes to catering to different faiths, in addition to contemporary personal preferences.
"People are looking for more personalised services these days; they want a funeral and resting place that truly reflects the life of the person that has passed", says Jane Kirkup, Head of Sales and Marketing at GreenAcres. "New generations are less likely to follow in their grandparents' footsteps when it comes to end of life planning. They have grown up with the internet and with choice".
GreenAcres has seven different sites across the country, all located in stunning natural environments, which are unique and key to GreenAcres' offering. Most of their sites offer services catering to the preferences of multiple faiths, or no faith at all, with one location specialising in serving the needs of the Muslim community.
They encourage families and friends to come back to visit a loved one's memorial or grave often and emphasise that those who use their parks have a long, fruitful relationship with them. The team prioritises ongoing communication with families and ensures that their loved one's grave or memorial is always cared for. "The connection with nature and their loved ones can be really beneficial in helping with the grieving process", explains Jane.
Their customer base is diverse, but Jane says, usually, it's the ability to visit the site at any time that is most attractive to people. "Often, it's people that are looking for somewhere special to celebrate the life of their loved one, somewhere they feel they will have the space to come back and visit on a regular basis", she adds.
GreenAcres also recognises the importance of giving families time for their service. Funeral services are not rushed, and guests are given plenty of time to spend with their loved ones. This is a refreshing difference to many burial and memorial services that can feel pressured and held in haste. GreenAcres aims to provide services that truly reflect the wishes of families, and the team goes above and beyond to do that.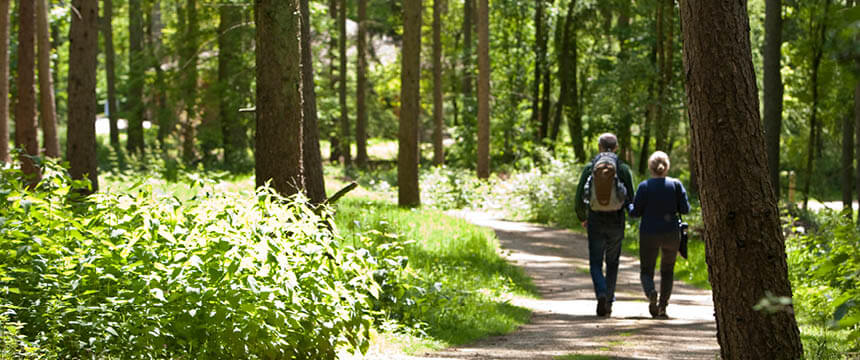 Ambitions to scale
Despite their ongoing successes, and aspiration to put their customers first, there are a number of challenges for GreenAcres to overcome in order for them to continue evolving and delivering exceptional services. GreenAcres is not satisfied simply maintaining their work; they aim to broaden and grow their offering, reaching new areas and communities.
"We set ourselves a goal to offer the most premium quality service, prestigious grounds and buildings and be able to manage the business in a way to ensure that we can invest in maintenance and new land to expand the number of parks", explains Jane.
Growth is high on the priority list of GreenAcres's game plan, with the team actively looking for ways to set up in new locations. However, there are several hurdles to jump first, the main being that there simply isn't enough space in the UK; the scramble for new burial sites is industry-wide. Research suggests that burial space will run to a minimum in the near future, and the GreenAcres Group is determined that whilst they do continue their expansion efforts, at no point are families forced to settle for less than the burial or memorial they would want for a loved one. "End of life planning is not an area that people want to compromise on; it is the last act of kindness and care that people can provide for each other", elaborates Jane.
So, the GreenAcres Group has invested in resources to support these aspirations, training a dedicated team, forming relationships with valued and trusted suppliers and diversifying the different services available. Doing this has also required better organisation, reliable communication networks and a centralised record system. It was important that they cultivated a structure and process that worked across multiple locations without sacrificing quality.
'In order to ensure we can expand, we identified the need for better systems to streamline our processes and ensure we operate with the best quality protocols and security", states Jane.
Stepping up to the challenge
After researching different ways to do this, the GreenAcres Group developed several strategies to strengthen and streamline their operations. This included onboarding new equipment and systems, plus software designed specifically for cemeteries and crematoriums, which the GreenAcres Group recognised would be key in supporting their work through periods of transition and growth.
Informing their approach throughout was the concept of LEAN continuous improvement, which involves increasing customer value, eliminating waste and optimising operations overall. "We all need to work to understand how we can better serve our customers", says Jane, explaining the motivation behind GreenAcres' new structures and technology.
The new digital systems help GreenAcres keep track of their records in one place, accessible by all from anywhere, and makes the process of planning a funeral or life celebration from start to finish more efficient. "We now operate a central database system that all 7 Parks use for end-to-end business transactions", says Jane. "From taking the first phone call from a funeral director or family right through to on-going communications and invitations to tailored events".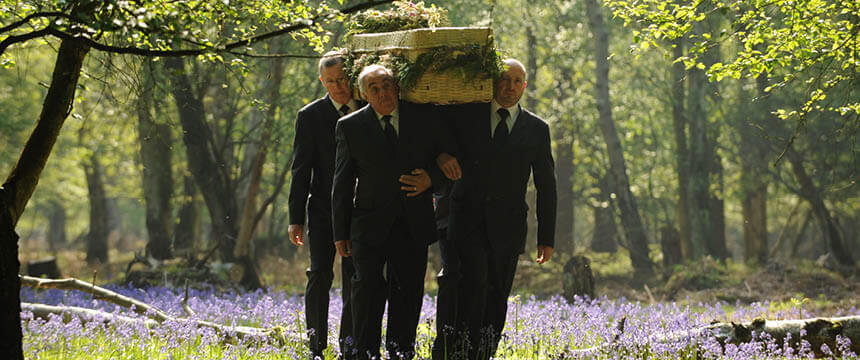 Keeping in touch
Preserving connections with families is paramount to GreenAcres. The team believes strongly in providing bereavement care services that are sensitive, personalised and supportive, and this extends beyond the day of the funeral or end of life celebration itself.
"Families enjoy a long-term relationship with GreenAcres", says Jane. "They like to receive our quarterly newsletters with updates about the Parks, wildlife, flora and attend upcoming events. We run bereavement cafes which are important for people to share their stories and help grieving individuals".
This all takes significant manpower, and although the team love talking to people, it is more practical to automate most standard communications. GreenAcres used software to create, schedule and send out newsletters to a broad database of contacts. They also used it to digitally document customer queries and preferences, creating client records that are comprehensive and simple to use.
"All important documents are held securely against the right customer file; Parks are mapped within the system, so we are easily able to direct families to their loved ones' graves or plot. We have details of the agreed lease period, future wishes and response to complaints etc.", says Jane
Much of the GreenAcres Group's plan to expand requires a public face, something to let people know who they are and that they are growing. The team have built a clear and focused marketing campaign to publicise the parks and highlight their unique offering. Building on existing marketing techniques, GreenAcres have used digital communication tools to reach beyond their existing client base and meet prospective new ones too. "In terms of marketing, we can keep in contact with customers and ensure that they get the information they require throughout their lifetime to benefit from the support that GreenAcres offer", concludes Jane.
Managing the supply chain
During the pandemic, the need for intuitive and flexible communication tools was never more important. GreenAcres leveraged technology to keep up internal connections, hold central records and keep everything running smoothly. Technology was also fundamental in maintaining business relationships with the many different suppliers and tradespeople within the death care industry, from florists to funeral directors; it facilitated direct external communications and invoicing processes. This ensured that services ran seamlessly for customers and was especially important during the height of Covid-19 lockdown, where most operations were orchestrated remotely.
"Operationally, it helps us manage all our bookings in one place. Legally, we know the right information is held securely and financially; we ensure that we are paid for the services we are providing", says Jane, breaking down why the team implemented software and technology so extensively.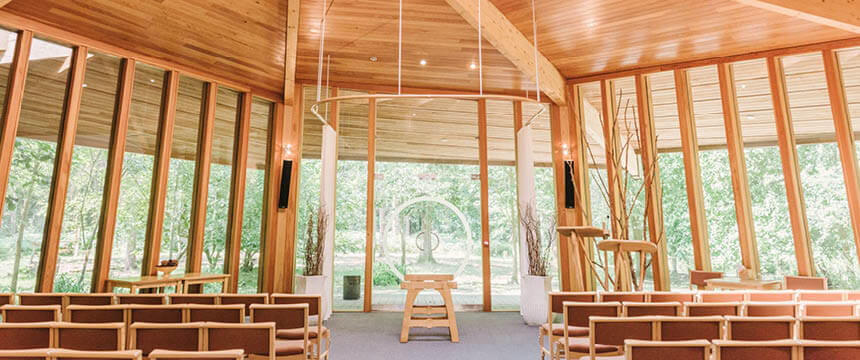 Planning for the future
Now that the GreenAcres Group has established a common operating system, they can focus on planning for the future. Expansion can be risky; however, forecasting and orchestrating a strategy for growth can make taking chances a little less daunting. The Green Acres Group were keen to learn as much about the death care industry, and customer needs as possible to ensure that as they grew, they remained responsive to demand.
Again, GreenAcres turned to software to meet those needs. "We use it to show more detail of our business, support forecasts, track where our new business is, track unit management and ensure our resource is in the right place to meet customer needs", says Jane.
"It has transformed our business from a control perspective", she asserts, explaining their focus on digitisation. "It's made our annual audit easier, ensures there's less human error and allows reporting. Now we have data to produce intelligence to help us make correct business decisions and access value-add data. It helps us run the day to day business better and evolve our organisation because we understand it more."
The GreenAcres Group are also preparing for the changes they foresee within the death care industry. "As of yet, the industry isn't regulated, " says Jane. "It may be at some stage in the future. Quality standards are essential in this sector. We want to be prepared for this eventuality to ensure a high-quality product and service".
But beyond this, the team stays true to their mission to put the customer first in every operation and move to grow; the needs of families are always their top priority.
"Our vision is a national chain of GreenAcres Parks that offer contemporary choice for families across the UK. Our purpose is to create a distinctive environment for people to connect through life and loss".
greenacresgroup.co.uk
OpusXenta is a provider of software solutions, designed specifically to meet the needs of the Death Care Industry. They supported the GreenAcres Group in their transformation to the digital world.