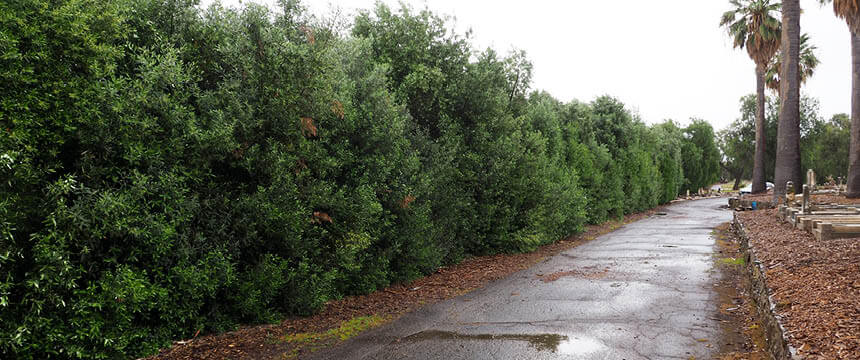 South Australia's oldest cemetery – the State Heritage-listed West Terrace Cemetery – is about to deliver the good Oil once again on a shrewd social enterprise for which the seeds were planted 150 years ago.
Every year since 2013, Adelaide Cemeteries have harvested thousands of tiny fruits from the cemetery's olive trees to create their celebrated limited-edition West Terrace Cemetery Extra Virgin Olive Oil.
The 2022 vintage will be bottled by Minda Group's SA Enterprises, a collective of diverse and inclusive social enterprises which have been providing work opportunities to people living with a disability in South Australia for over 30 years.
And production will once again draw on the bounty of 60 trees planted around the same time that Adelaide became the first Australian capital city linked to Imperial London with the completion of the famous Overland Telegraph.
According to Adelaide Cemeteries West Terrace Cemetery Brand and Communications Manager Ben Steggall, the production process is something way beyond producing a premium oil.
"We are always out to help change the perception of cemeteries as sombre places only suitable for mourning, and this is one way we are actively doing that," Ben said.
"We are looking at about 300 bottles from about 60 trees this year, and we are confident of selling out in record time.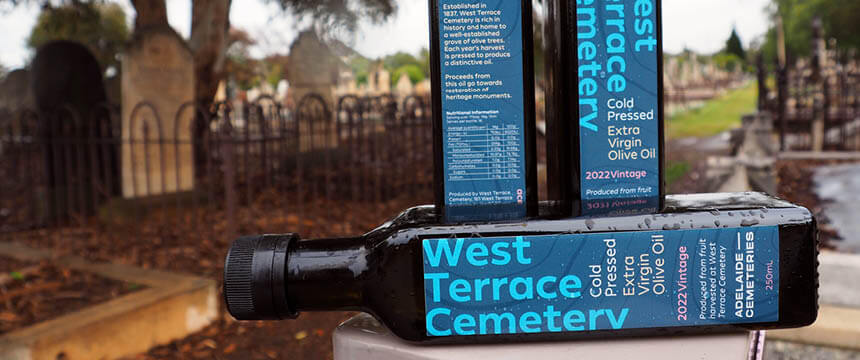 "Minda is a fantastic social employment enterprise, and it's great to partner with them again this year on our bottling and labelling.
"The project provides people living with an intellectual disability the opportunity to help achieve their personal goals, such as having meaningful working experiences.
"It also helps them develop new skills, build confidence, make new friends and engage with the community," he said.
Ben says the project is underpinned by strong environmental and heritage preservation outcomes.
"It's one of those things that by doing it, we have a use for the olives that would otherwise just have fallen on the ground, and the proceeds go to heritage monument restoration within the cemetery," he said.
The attractively branded 250ml bottles will be distributed through Jagger Fine Foods at the Adelaide Central Market.
"Last year's vintage sold out in record time and was a popular product for Christmas presents, city residents and those with loved ones resting at West Terrace Cemetery.
"This year's harvest has been cold pressed by Diana Olive Oil at Willunga and is now settling in aluminium vats.
"The 2022 run will be ready for bottling and labelling in coming weeks, with product set to be on the shelves in October," Ben said.
Through our extensive suite of services, OpusXenta proudly supports the work of our friends at the West Terrace Cemetery.
The Olive oil project is a shining example of how our industry can step into the social enterprise space to provide enormous benefits to those working within our industry and our local communities.
People wanting to obtain further information on the West Terrace Cemetery can visit Adelaide Cemeteries.
Those wanting to learn more about the Minda Group can visit their website.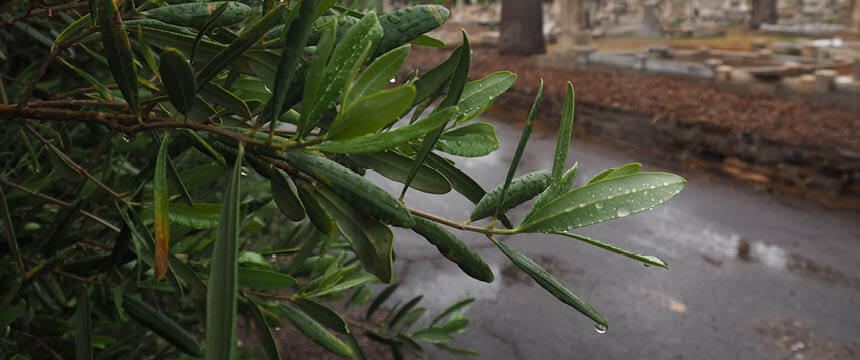 ---
The Olive Oil Relevance
Key reference: What Is the History of Olive Oil?
In the 8000 years since the Israelites developed the earliest known olive extractions, the golden oils have not been far from deep religious connections and, indeed, cemeteries.
For example, in Ancient Greece, Olive Oil was used in the religious ceremonies of the Minoans on the island of Crete. The Athenians also used Olive Oil in worship.
When people died, Olive Oil was used to anoint their bodies and prepare them for burial.
Olive Oil also holds high status in Judaism.
During the exodus from Egypt, the only Oil the tribes were able to use to light the Menorah was Olive Oil.
Even today, Olive oil is the preferred Oil to use while lighting the candles during Hanukkah. Olive Oil was also used to anoint the ancient kings of Israel.
The Christian Orthodox Church also uses Olive Oil to anoint its leaders, kings, and more.
They believe in using extra virgin Olive oil (EVOO) as only the finest Olive Oil should be offered to God.
Catholics also use Olive oil in ceremonies such as confirmations and consecrating ministers and bishops.
Olive is considered a "blessed" fruit in Islam, with one of the religious texts even saying: "Eat Olive oil and use it on your hair and skin, for it comes from a blessed tree."