The Online Platform for the Death Care Industry
Delivering Change. Supporting Tradition.
In today's "always-on" world, more people go online to research or to transact than through any other medium.
byondcloud is the online platform that complements the traditional way of running your death care business while providing the capabilities needed to navigate the shift toward the digital world.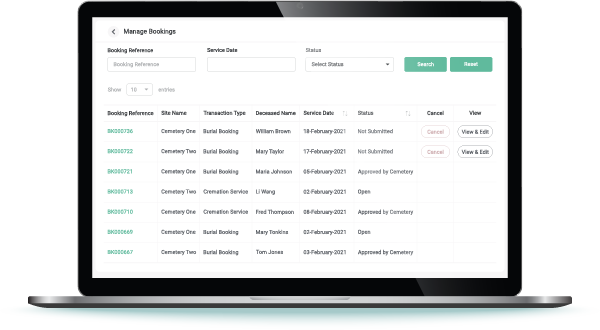 Managing Arrangements and Bookings
With the byondcloud online booking function, funeral homes can now begin arrangements anywhere and at any time – saving time and stress for you and for families.
Cemeteries and crematories can provide scheduling information and take bookings 24/7, and get simplified booking processes while also creating new business opportunities through online search capabilities.
Contact us for more information about byondcloud.