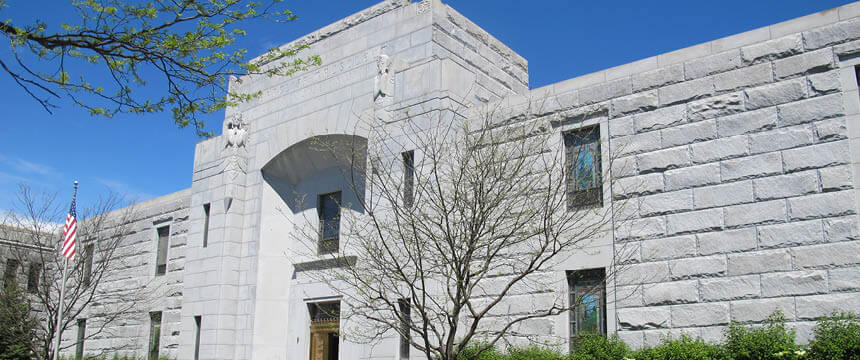 When Ferncliff Cemetery, a non-profit and non-sectarian cemetery in Hartsdale, NY, was founded in 1902, it was probably impossible to imagine what life would look like some 120 years later. It's likely the founders of the cemetery would have never envisioned technology playing such a role in day-to-day business.
Still, Ferncliff, located about a half-hour from Manhattan, was an early adopter of technology. According to Executive Vice President Phil Tassi, the cemetery began working on an in-house cemetery management system and started digitizing records 35 years ago.
"We were in good shape right from the start," says Tassi. "The vision of management back then was to digitize records." And processes have just been improved consistently since then.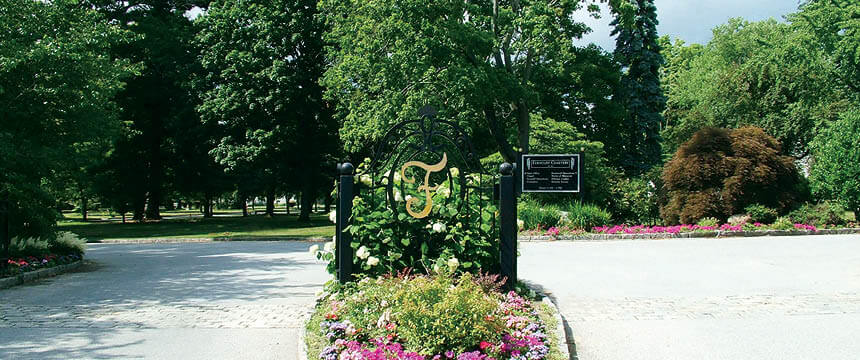 Where Memories Live Forever
With 48 employees and three majestic community mausoleums covering more than four acres, Ferncliff welcomes countless visitors both to its grounds and website each month. Many tourists visit the cemetery, which is the final resting place of many notables, including author James Baldwin, actress Joan Crawford, entertainer Ed Sullivan, and civil rights leader Malcolm X.
About two-thirds of its interments are in mausoleums, with one-third in ground burials.
Tassi says the cemetery motto is "Where Memories Live Forever," so it's important to maintain a connection with families and engage potential customers. And even though Ferncliff doesn't have a dedicated technology staff, its technological improvements have strengthened those relationships.
"Technology has opened up a lot of possibilities," says Tassi. "We can plan out our days operationally; salesmen can use tablets in the cemetery. We do try to be on the cutting edge of using technology."
Since technology changes quickly, Ferncliff is always looking at new options. They are hoping, for example, to expand usage of their CRM software, which Tassi says they are not currently using to the fullest of its capabilities due to staffing restrictions.
"Prearranging is very big," Tassi says. "There are a lot of technical aspects that go into that, including lead generation and the options that help the sales team keep in touch and manage their needs."
"That's one of their main goals, and it does require quite a bit of technological support," he adds.
Right now, sales staff has the ability to send photographs of areas clients might be interested in. Clients can also access a 360-degree tour on the website, search for available properties, as well as use an online database to search for those interred in one of Ferncliff's many gardens, niches, or mausoleums.
"Mapping systems have gotten so much better; you can enhance searches," says Tassi.
"We can direct people to use the website to look at some of our properties," he added. "We offer an interactive digital map on our website that helps customers visualize locations they may be interested in." An online chat feature, which now is utilized primarily for those doing genealogical research, is also available and can aid sales inquiries.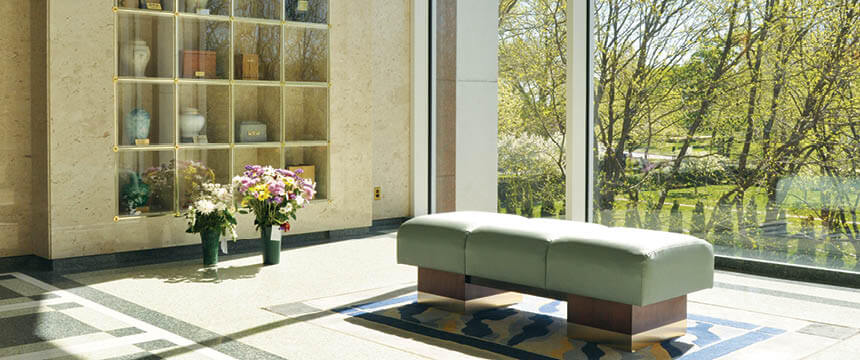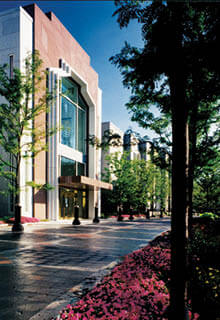 Ferncliff's website has copious photos of its many amenities, including those of its lush community mausoleums. These include its oldest—the Ferncliff Mausoleum (the Cathedral of Memories), which was constructed in 1927; total square footage is more than 200,000 square feet with eleven separate units. Its newest building is the elegantly appointed Rosewood Mausoleum, established in 1999; which in addition to traditional crypts and niches, also includes exclusive private family rooms.
Tassi says Ferncliff is at the forefront of community mausoleum development, so having a stellar web presence to present and sell their spaces is important and essential to providing excellent customer service.
In addition to helping sales representatives reach families, the staff has also conducted sales meetings online—something often necessitated due to the pandemic. "COVID forced us to change the way we did things," says Tassi. "We had to quickly shift to online presentations and Zoom meetings."
Ferncliff, however, did not offer livestream burials or memorials for a number of reasons, including the lean staffing and interment volume. Pre-pandemic, Tassi says, the crematory was conducting around 11 cremations a day. During the height of the pandemic, it received calls for up to 95 daily but could only accommodate 25 per day and had to delay other requests to later dates.
Ferncliff may also benefit from a new use of technology recently approved by New York State. A new law now allows electronic signatures for many cemetery and funeral items. However, Ferncliff's management has held off on offering and selling burial rights online as most families "desire to see their final resting place and all of the options in person. It also allows our staff to build personal relationships when they meet the families in person," Tassi says.
The true balance for the cemetery industry is finding a way to serve both those wanting things done the old way (print maps, etc.) and a new generation seeking all things mobile and online.
"A mobile society has different demands," Tassi says. So meeting those demands—however it can be done—is key.
The challenge, he acknowledges, is that the cemetery industry isn't just selling a niche or a plot but taking care of the property in perpetuity. "You're selling inventory, but you're maintaining it forever."
"You're creating a place where memories live forever."
---
OpusXenta, a leader in global technology for the death care profession, has been assisting Ferncliff Cemetery with its technology needs. Cloud-based solutions help cemeteries manage their operations more efficiently, allowing them to better realize their vision.