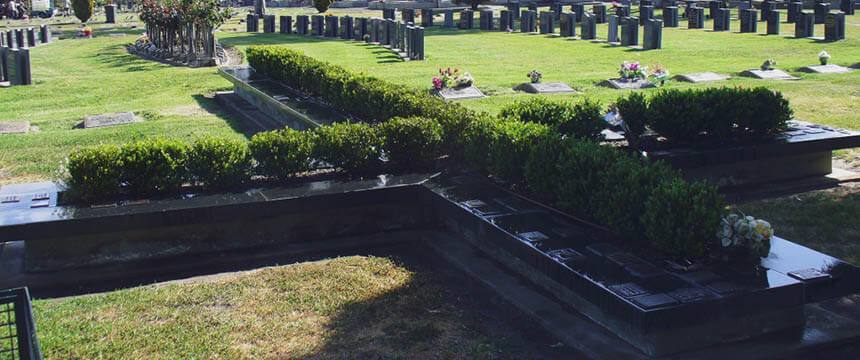 Geelong Cemeteries Trust (GCT) operates over 20 cemeteries in and around Geelong. With so many sites spread over such a large area, GCT was looking to streamline their operations.
The Changing Plot
Formed in 1985 with the amalgamation of four sites, GCT grew to ten sites in the early 2000s. Now in 2019, they manage 20 sites, taking on new locations every couple of years. Made up of many smaller, previous Class B cemeteries, these sites don't host a large number of burials, but they hold great historical significance.
'Most small community cemeteries are volunteer-run with manual records detailing who's buried, where. As our fantastic volunteers age, they lose their capacity to take part, leaving our cemeteries vulnerable to neglect.' -Trevor Colbert, Manager Finance & Administration.
The Efficiency Gap
To facilitate the future, GCT needed an innovative technological solution with a vision that encompassed all areas of the cemetery industry. Enter OpusXenta: cemetery and crematoria management solutions with countless practical applications. This is the tool to help GCT mobilise their business functionalities while supporting their enterprise and the communities around them.
Big Industry Shifts
In the past, GCT's management consisted of two separate elements: an electronic database, and separate electronic mapping. By migrating from two separate systems to OpusXi, GCT seeks to connect and centralise their network; with everything all in the one place.
'Historically, cemeteries filled position one first, then position two, and so on, all along the rows. Today, things are very different; people visit our cemeteries in person to pick their exact position and outlook.'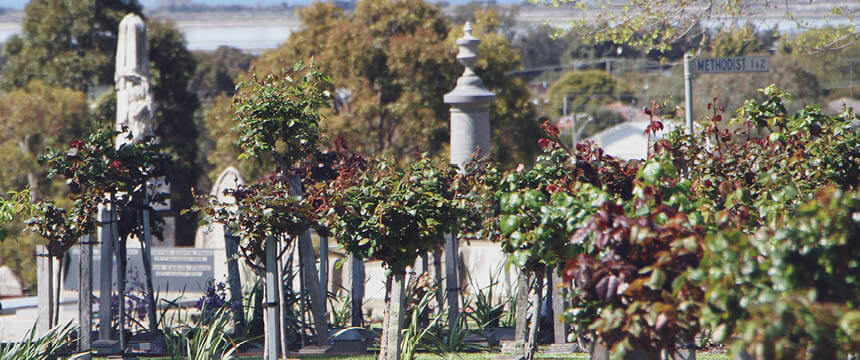 Streamlining Efficiency and Engagement
The OpusXi system puts game-changing, flexible functionalities at GCT's fingertips.
'Due to increased efficiency, appointment length has been significantly cut down. In one meeting, clients can select what they want, then we mark it on the system and issue a quote or invoice on the spot.'
Supported by OpusXi, GCT customers can now choose delicate details, like whether their plot overlooks a rose garden or a weeping cherry tree. As the community continues to request a range of options for their resting place, GCT cemeteries can now respond.
'No longer a row of graves, we're evolving to become more like botanical gardens; in essence, we are our customer's real estate.' – Trevor Colbert, Manager Finance & Administration
Marketing Magic
Facing some challenges from a data and privacy perspective, OpusXi and its tools took control of GCT's entire sales process; from lead to completed contracts.
'This dynamic system keeps a record of everything. With the option to leave notes and reminders on each file, anyone can pick up where you left off, and customers have all their cemetery interactions in one place. Invaluable.'
As an innovative marketing process, OpusXenta assisted GCT with the implementation of a customer service van, transporting admin facilities to all their remote sites. Fitted out as a business lounge, it includes all administration provisions and office equipment.
The Tech Setup
The latest version of OpusXi is now running all GCT's operations: invoicing, receipting, record keeping, placement of cremated remains, bookings, confirmations, and funeral lists for funeral directors. Using Sage ERP software, their financial management also seamlessly integrates with OpusXi.
'In the past, we entered things three times; now, we only have to do it once. It's such a massive departure from our tedious manual records – it's like replacing a full-time job.'
Suited to Serve
OpusXenta is working with GCT on a component to send out targeted customer surveys at particular stages of the sales and service cycle. We're also building a 'Ground Service Management App', a tool that gives the grounds team access to the information they need to prepare each grave for a burial and meet safe work procedures.
'This app will allow our grounds team to view tasks, update them, and digitally attach any notes and photos. They can then upload all this information to the admin team in the office.'
GCT has around 180,000 deceased records on its database, in one month they recorded 5,617 online searches for deceased persons through their website. Before digitising these records, all searches were conducted manually, with people calling, or dropping into the cemetery trust administration office.
'OpusXi put all of this online.'
From an HR and hiring perspective, the specific nature of the industry makes it difficult to recruit people with relevant experience.
'With our new digitised systems and procedures, it's easier for new hires to come into our business without prior experience, and understand what we do, and how we do it.'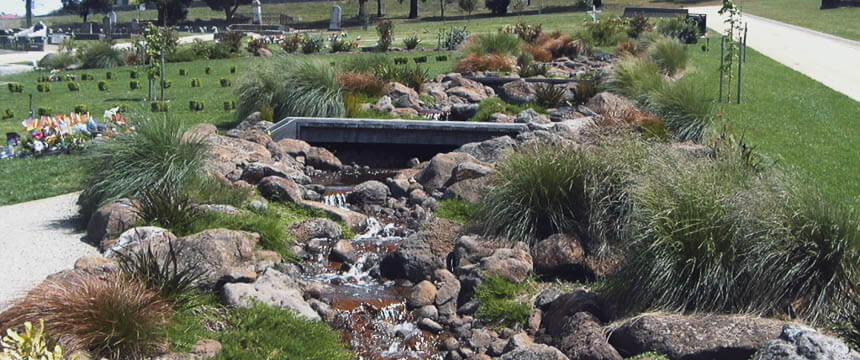 Future-Proofing Functionalities
Cemeteries aren't what they used to be. Switched-on customers are asking for different burial types and funerals, and as people become more environmentally focussed, cremations continue to grow in significance. Customers are also looking for an improved experience in dealing with the cemetery, so the engagement process continues to evolve.
In essence, OpusXenta has allowed GCT to cater to the options people are prepared to purchase.
'OpusXi lets us facilitate consumer-led decisions to improve our offerings. Once we collect all our data, and our records have gone through the cleansing and checking process, we can load them onto the system and merge them with our existing records. The beauty of OpusXi is its flexibility to grow with us and segregate one cemetery from another.'