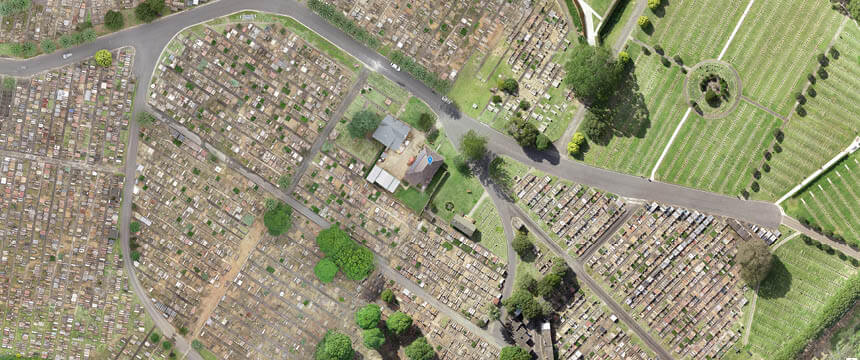 James Meyrick, Chief Information Officer (CIO) for Northern Metropolitan Cemeteries (NMC), is passionate about implementing innovative technology solutions to create excellent customer experiences across their five cemeteries in NSW. For NMC, James tells us that digital mapping has gone from a 'nice to have' feature to an essential cemetery feature in a little over five years. In recognition of the need for enhanced mapping solutions, OpusXenta has developed MapMakr.
In the past, NMC relied on handcrafted cemetery maps, which employees would manually search. However, the implementation of digital mapping has changed the way they work and how visitors engage with the cemetery. James takes us through those changes and explains how digital mapping has benefitted NMC and their customers.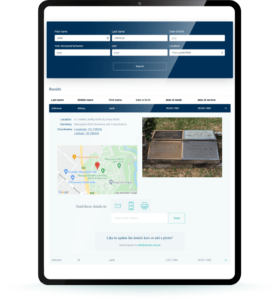 Many people have been stuck at home with plenty of spare time to conduct genealogy and family history research during the pandemic. As a result, the number of enquiries from people wanting to locate the resting place of a loved one increased by 150%.
Mapping forms the basis of NMC's deceased search, allowing them to direct the public to the location of a grave through their website. Working with the OpusXenta team, this was expanded a few years ago to include SMS communication and integration with GPS Google maps. Visitors to the cemetery can now plan their journey to the cemetery and grave before leaving the house.
The maps also proved useful when everyone was required to maintain social distancing, and NMC employees had to limit face-to-face contact with families wanting to purchase a grave or memorial location. Using the digital maps, they were able to direct family members to inspect their desired location at a time convenient for them and then process the paperwork digitally – keeping both employees and families safe.
With the introduction of drones to take aerial photographs, cemetery maps can be even more detailed. Plot locations can be attached to a GPS coordinate, creating an overlay for something capable of referencing like Google Maps.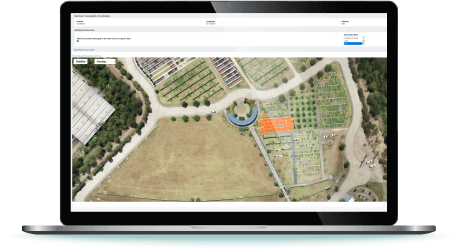 Drone mapping was completed at NMC in 2020, and there are plans to revisit the activity every 6-12 months. "NMC locations are growing at an ever-increasing rate as we build new facilities and open new areas for memorialisation. Google Maps does not update frequently, and that leads to inaccurate data and confuses staff and visitors," says James. Drone imagery keeps pace with cemetery development, provides better resolution and captures more accurate details. Family support teams at NMC can now pull a snapshot of the area and see each grave's status in real-time.
NMC currently offers historical walking tours based on the famous graves of notable individuals such as Flora MacKillop (Saint Mary MacKillop's mother) and rock 'n' roll performer Johnny O'Keefe. In addition, NMC is working with Google to map VIP graves within Google maps.
With physical distancing and restrictions in place due to COVID-19 many events, including tours, were delivered online. Virtual tour maps were constructed for areas within their cemeteries, and demand was high during COVID. James told us that "NMC are always looking into how technology can assist the communities they serve."
With the explosion in popularity of genealogy and family history research, people are contacting the cemetery in droves, looking for information about family members and ancestors. Digital mapping helps NMC employees provide detailed and accurate information quickly and easily rather than looking through manual records and registers. James is excited to trial MapMakr and sees the value that could add to NMC. The benefits of digital mapping are clear, providing NMC with an increased level of customer service, and setting the right expectations for the future.