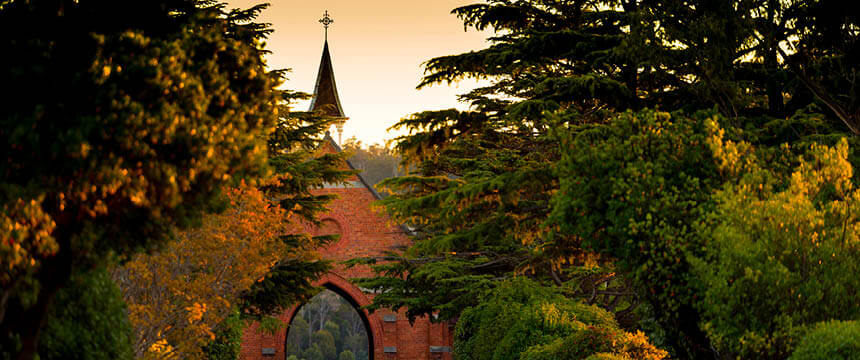 Established in 1905, Carr Villa Memorial Park (CV) is the main cemetery servicing the Launceston area in Tasmania. With the addition of an on-site crematorium, the first cremation took place in 1939; CV now facilitates a variety of burial offerings. From a lawn cemetery and a monumental cemetery to a limited monumental section, as well as various ash garden placements.
The Stats as they Stand
To spell out the scope, since CV opened their grounds, they've hosted 6,100 interments in the lawn cemetery, 34,061 in the monumental cemetery, 1,814 in the limited monumental section and 29,530 cremations. On top of this, the website saw 37,000 visitors throughout 2018. With a ground size of 50 hectares, there's still enough scope available for future development of burial and ash garden placements.
The Community Cemetery
The cemetery plays an integral role in the community; outreach is part of the culture at CV. People are curious about their ancestors and come searching for answers. Whether they use the online 'search' function, call, or visit the office, CV can illuminate individual histories.
The cemetery engages with the community through regular information sessions and tours for the Palliative Care Group of Launceston. As part of the Rotary Club of Launceston's 'Open Doors Event', the 'Behind the Scenes' tour attempted to demystify the place and processes for the public, said Ralf Goetschenberg, Coordinator Carr Villa Memorial Park.
The Case for OpusXenta
CV's previous record management solution wasn't keeping up with the current customer and business demands. Given the incredible product developments within the industry, as well as word of mouth and trade success stories, everything pointed to OpusXenta as the way forward.
'In addition to better data and record keeping, OpusXenta allows us to expand our online presence and provide a more consistent and reliable service for families and the greater community.'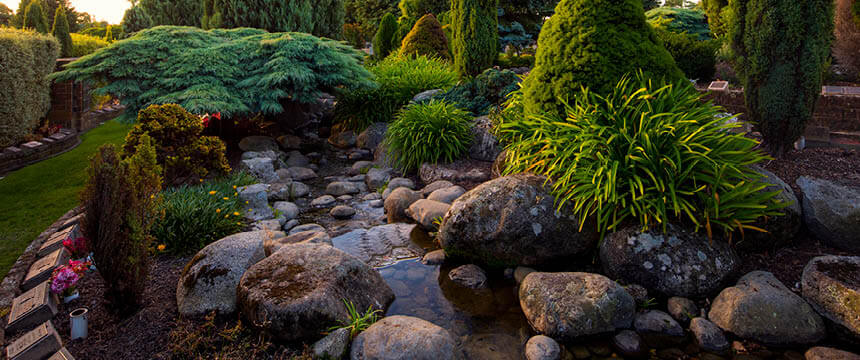 Reimagining Record Management
CV's records date back to 1905; that's a long history and a fortune of records to keep and maintain. Over the years, various data management tools were utilised, but none were purpose-designed to meet the needs of these services.
'Back then, all records were handwritten on cards, stored in filing cabinets and added to over time. With the arrival of computers, the Microsoft Access database became standard for Carr Villa.'
These Digital Days
Today, guests expect comprehensive information, readily available online. As their first port of call, they want to be able to search remotely to access both historical and current records. Mapping information, service offerings, fees and charges, regulations and vision statements now need to be displayed online.
'The public expects all this information at their fingertips so they can get an accurate indication of what the cemetery is about.'
These technology shifts also benefit staff; with digital information as the new norm – they no longer have to deal with cumbersome and time-consuming manual records. As a result, processes are faster and more accurate.
The Marvel of Mapping
To meet current customer expectations, CV needs to provide as much information about each person via searchable individual records. In the near future, the cemetery will be rolling out the additional mapping feature in OpusXenta. This will allow customers to zoom into the location of a particular plot which can be linked to an online record. These records display name, date of death and any other relevant information of interest to the online searcher.
'Council's Geographic Information System Department is helping collect data that will eventually be linked to OpusXenta, ready for when we send the mapping feature live.'
Speedy Search Success
Instead of running different orders in different applications, OpusXenta has streamlined and unified all transactions; one record, one system. As part of the onboarding process, CV has digitised original, handwritten records, as well as clerk orders, letters and purchases all under a single digital reference.
'We're able to transfer existing records from an Access database straight into OpusXenta. This means we now have very few challenges from a records management perspective.'
The Performance Plan
CV's four-year plan seeks to make services sustainable. On top of this, the to be developed Site Master Plan lays out the cemetery's vision and strategy for the next 10-15 years. Demographics in Launceston are changing, and the site needs to provide tailored services to the growing multicultural community.
OpusXenta's Business Intelligence Tools offer a live view of business-wide turnover, which allows CV to respond rapidly.
'If there's a larger demand in a particular area of the business, we can plan and cater to that demand.'
Turning to the Future
With multiple file transfers and exports to excel, previous processes were experiencing at times issues to upload the records to the online search function. Using OpusXenta, updating records is faster and more accurate, and as the software continues to evolve, there are more features in the pipeline aimed at further streamlining, and facilitating faster turnaround times.
'OpusXenta is spot on; whatever we enter into the server is displayed in real time – that's a massive improvement. Currently working on a direct booking feature, OpusXenta will soon allow funeral directors to book through an online presence.'